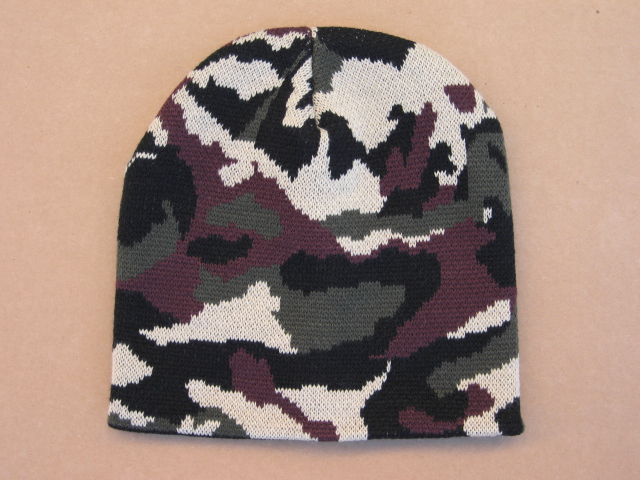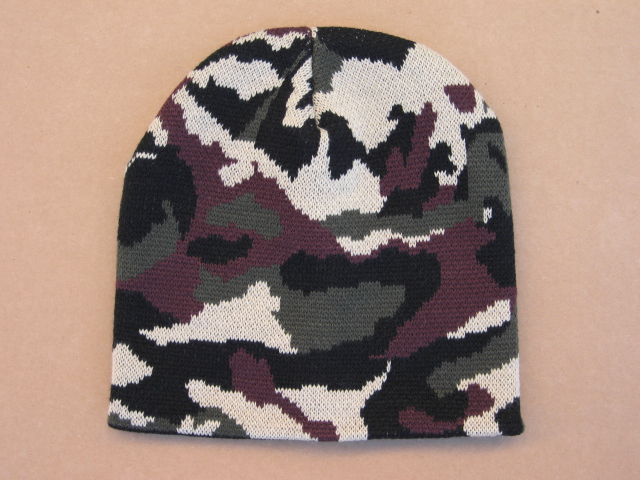 Cuffless style. The height is approximately 9" and the width is approximately 9". One size fits most. Made of wool-like acrylic. Great for embroidery.
Urban Camo Beanies Wholesale
Enjoy the outdoor air while laying low in this cuffless beanie camo hat. The urban camouflage pattern is used by the U.S. military and airsoft simulators to blend into industrial environments. You can wear it to stand out as well among the wave of solid-color winter caps. It measures 9" x 9" with a cuffless style to fit most men and women. We use wool-like acrylic to knit these hats; the synthetic material holds in heat very well without being bulky. It can safely be washed with your regular laundry, too.
Many businesses order urban camo stocking hats in bulk for their stores or outdoorsman clubs. But if you just need one hat or a handful, these single-unit camo ski caps are the cost-effective choice. They can be worn as-is or underneath hoods and helmets for running, skiing, hiking, snowmobiling and many other winter activities. Our knit hats can also be embroidered with custom patches. Tan's Club has the best prices in the industry with live person customer services by phone or email.
Urban Camouflage Beanie-PIECE PRICED
220951-PC
Product Reviews
---