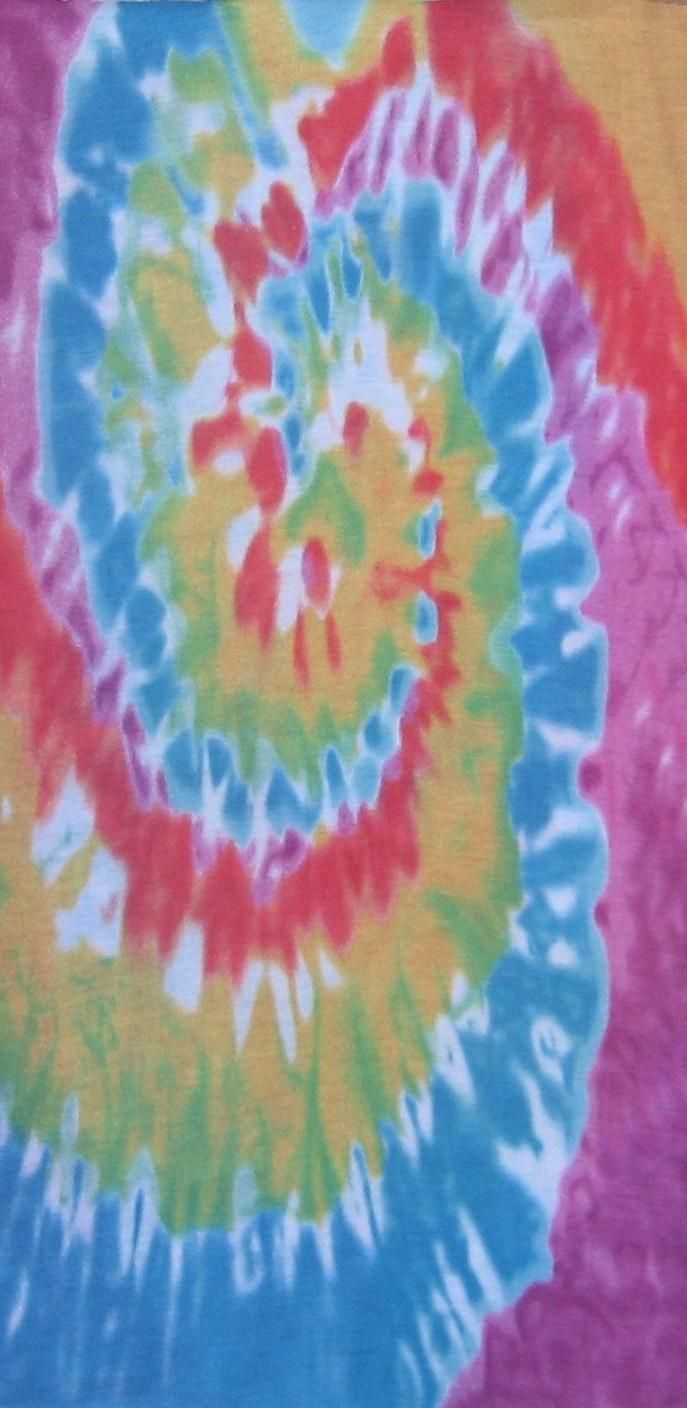 Click to see the back side.





Description:

Size: The tube is around 20" long and 19" perimeter, one size fits most.

Made from 100% polyester which can quickly wick, absorb, evaporate moisture. It is also breathable, wind resistant, seamless, soft and highly stretchy and wears comfortably.

The neck-gaiter/tubular-bandana can be used as headband, wristband, mask, scarf, hairband, do-rag, bandana, skull cap, pirate cap, balaclava, neckerchief, scrunchy, hair tamer...

Wholesale Quantity Discount:

1~9 dozen, $20.00 per dozen($1.67 per piece).

10+ dozen, $19.00 per dozen($1.58 per piece).

Tie-dye neck gaiters from Tan's Club offer a colorful mask option for you or your customers. Before the pandemic, gaiters were a popular option for people wanting to stay warm during a chilly morning's jog or to stay cool while covering their nose and mouth during allergy season. Now that masking has been shown to be an effective way of reducing the spread of COVID, gaiters have become even more popular, as people search for more comfortable options that meet mask mandates.

What Is a Neck Gaiter?

Have you been wondering, "what are gaiters?" We've got you covered. They are basically a tubular bandana that wraps around your entire head, covering your nose and mouth and draping down below your neck.

These neck gaiters are made to be incredibly light and comfortable. Featuring 100% polyester material, these gaiters are breathable yet wind-resistant, and quickly wick away moisture. They are seamless, soft and really stretchy for incredible, all-day comfort. If your customers wonder how to wear a neck gaiter, you can show them how they work as headbands, wraps, scarves, skull caps, balaclavas, scrunchies and more.

Tan's Club has a reputation for making incredible bandanas, so your customers will scoop these neck gaiters up quickly. This set of a dozen neck gaiters, featuring an eye-catching tie dye pattern, is priced and packaged to make your cash register ring all day long.



Tie Dye Pattern - Neck-Gaiters/TUBULAR-Bandanas - DOZEN - PRICED and PACKED.
191580
Wholesale Quantity Discount:
Quantity
Price
per dozen
Price
per piece
1~9 dozen
$20.00
$1.67
10+ dozen
$19.00
$1.58
Product Reviews
---