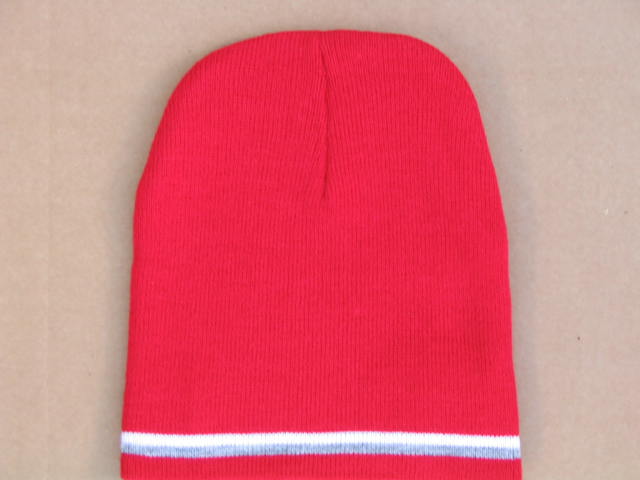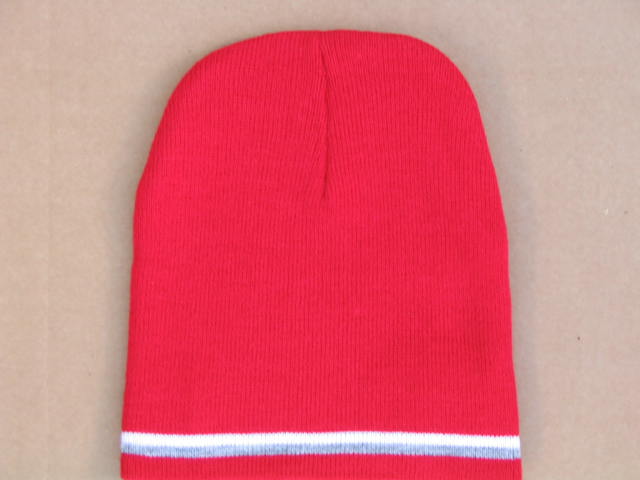 Cuffless style. The height is approximately 8.5". One size fits most. Made of wool-like acrylic. First quality. Great for embroidery.



This red cuffless beanie with a white and ash stripe is a soft, comfortable and cozy way to keep warm during the winter season. Save on our per-piece beanies sold at wholesale prices. Made from a durable wool-like acrylic material, the beanies can easily be cleaned on a gentle wash cycle. The unisex cuffless style makes it sleek, versatile and popular across a wide variety of ages and groups. The beanie is also easily customizable with embroidery. If you are looking to place a bulk order but are unsure of the color or style, order some pieces today to narrow down your options and help you decide.



Red/White/Ash Striped Cuffless Winter Beanie Hats- Ski Caps, PIECE PRICED.
23010425-PC
Product Reviews
---