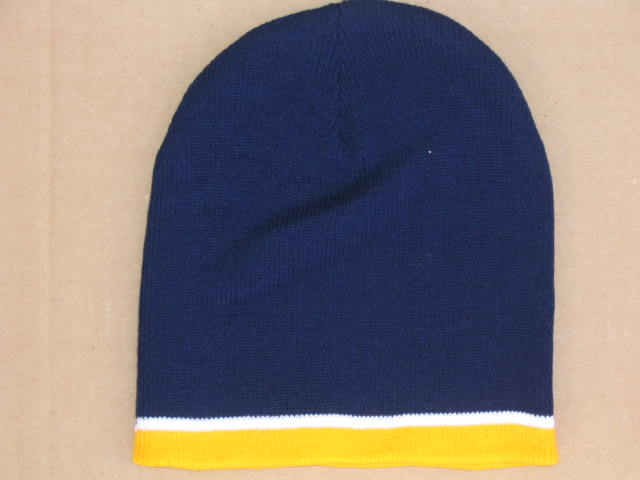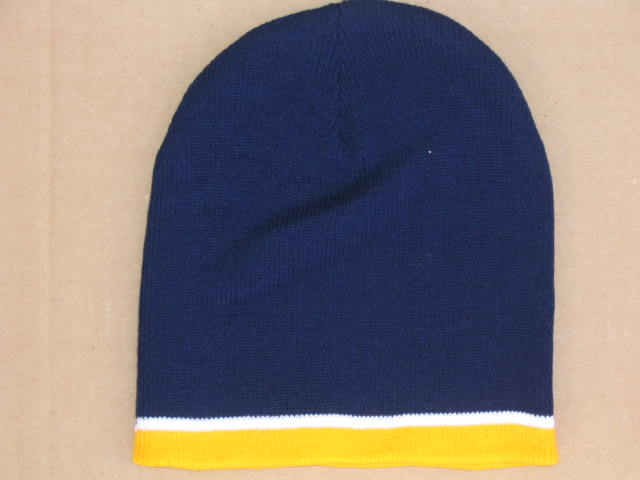 Cuffless style. The height is approximately 8.5". One size fits most. Made of wool-like acrylic. Great for embroidery.

Wholesale Quantity Discount:

1-9 dozen, $27.48 per dozen($2.29 per piece).

10-19 dozen, $26.28 per dozen($2.19 per piece).

20-29 dozen, $25.08 per dozen($2.09 per piece).

30+ dozen, $23.88 per dozen($1.99 per piece).



For the perfect beanie to keep you warm during the winter season, look no further than Tanís Clubís navy cuffless beanies with a white and gold trim. This cuffless beanie offers plenty of stretch to pull down below your ears for added warmth without the bulky profile. These beanies are made of a soft and durable wool-like acrylic and are perfect for customization or embroidery of brand logos or text from your community organization or sports team.

Tanís Club is an industry leader in wholesale prices for bulk-buy knit ski caps and offers tiered quantity discounts on orders by the dozens of this popular winter headwear. The unisex cuffless style is very versatile and sure to be a hit at your next winter outing.



Navy/White/Gold Trimmed Cuffless Winter Beanie Hats- Ski Caps, DOZEN PRICED and PACKED.
24020414
Wholesale Quantity Discount:
Quantity
Price
per dozen
Price
per piece
1-9 dozen
$27.48
$2.29
10-19 dozen
$26.28
$2.19
20-29 dozen
$25.08
$2.09
30+ dozen
$23.88
$1.99
For extremely large orders, please email your inquiry to: sales@tansclub.com
Product Reviews
---