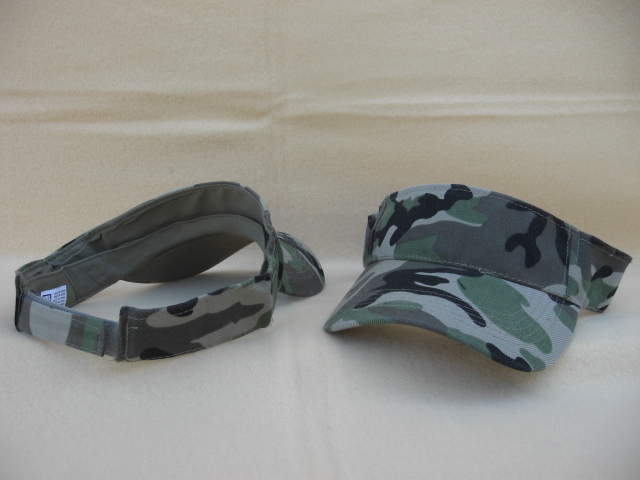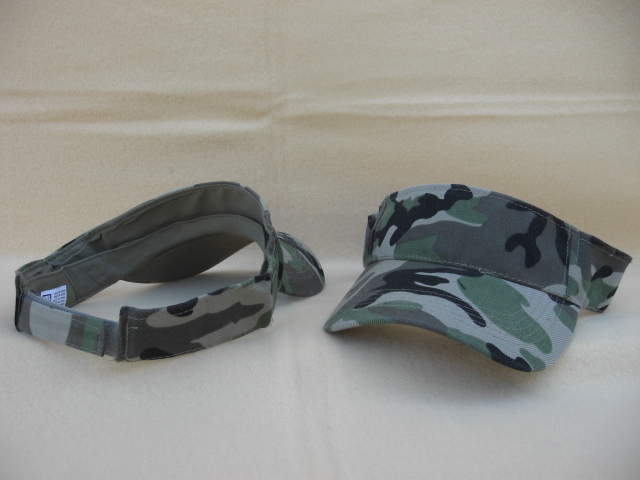 Pro style, constructed firm front panel. One size fits most. Size adjustable by rear velcro strap.

Height of front panel is around 2.25 inch(measured at the center of the front panel).

Made of wool-like acrylic. Great for embroidery.

Wholesale Quantity Discount:

1-5 dozen, $47.88 per dozen($3.99 per piece),

6-11 dozen, $46.68 per dozen($3.89 per piece),

12-23 dozen, $45.48 per dozen($3.79 per piece),

24+ dozen, $44.28 per dozen($3.69 per piece).



Camouflage Sports Visors, DOZEN PRICED & PACKED.
306028
Wholesale Quantity Discount:
Quantity
Price
Per Dozen
Price
Per Piece
1-5 dozen
$47.88
$3.99
6-11 dozen
$46.68
$3.89
12-23 dozen
$45.48
$3.79
24+ dozen
$44.28
$3.69
For extremely large order, please email your inquiry to: sales@tansclub.com
Product Reviews
---